HJK5180TXS6DF Cleaning and Sweeping Truck adopts an advanced platform and modular design concept and method, optimising the pneumatic transmission system with a high degree of automation, thus providing more powerful suction with lower fuel consumption. It is very suitable for long-distance, high-cleanliness sweeping and cleaning operations for pavements and roadsides of urban roads, urban squares, high-grade highways, expressways and ring roads, especially for the cleaning of heavily polluted pavements.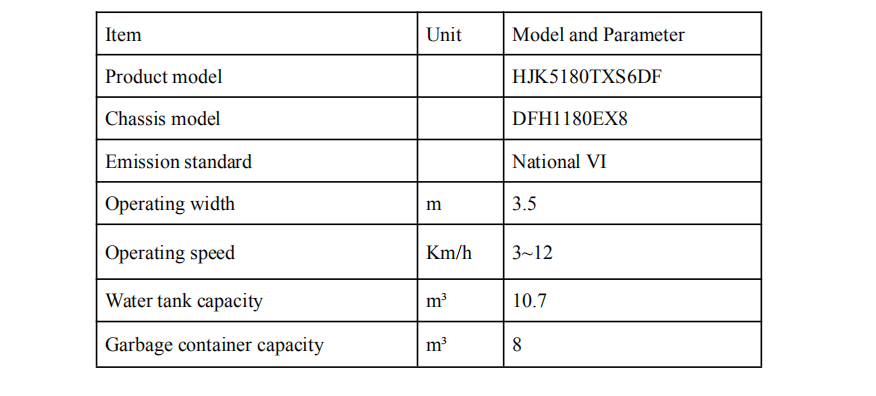 Product features
1. The optimized design of the pneumatic transmission system, suction nozzle system and fan system reduces air resistance which greatly improves the operating efficiency of the vehicle, bringing the suction and fuel consumption indicators to the industry leading level;
2. With dozens of operational modes the mode and intensity can be selected according to varying operating conditions;
3. It adopts the "touch screen + intelligent dedicated controller + bus communication" control for a high degree of automation and good operating experience.